Yield: 8 slices
Prep Time: 10 minutes
Cook Time: 50-65 minutes
Total Time: 1 hour 15 minutes
1 unbaked pie shell
3 cups rhubarb cut into medium pieces
1 ¼ cups granulated sugar
3 eggs beaten
1 cup Cass Clay Heavy Whipping Cream
3 Tbsp flour
½ tsp salt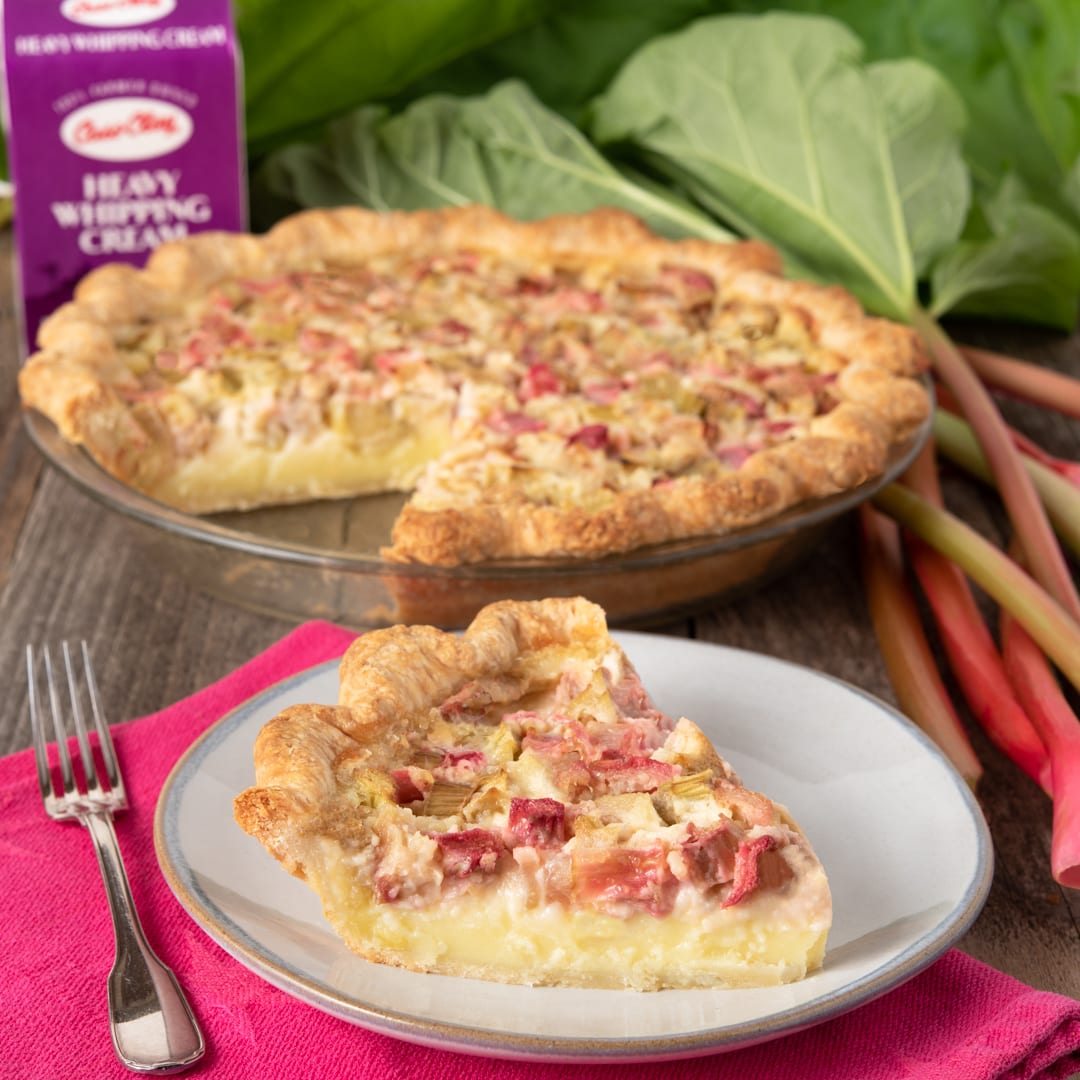 Preheat oven to 400 degrees F
Place rhubarb into the unbaked pie shell.
In a separate bowl, whisk the remaining ingredients together until smooth.
Pour the mixture over the rhubarb.
Bake 10 minutes at 400 degrees.
Reduce temperature to 350 degrees and bake an additional 40-55 minutes until the custard is mostly set. (The very center may be a little jiggly, but will set as it cools) To prevent the crust from turning to dark, make a cover with tin foil and gently wrap the edges of the crust half way through baking.
Let cool completely before serving and store in the refrigerator before serving.
Note: If you are using frozen rhubarb be sure to thaw and pat the rhubarb dry. Also, toss it with a tablespoon of flour to account for any extra moisture.