Serves 4 / Active time: 20min & total time: 20min
4 slices bacon
1 large russet potato, peeled and cut into 1/2-inch cubes
8 large eggs
1/2 tsp each salt and pepper
1/3 cup Cass Clay sour cream
1/2 cup grated cheddar cheese
1/2 cup cooked asparagus or broccoli, cut into small pieces, if desired
Herbs or scallions (sliced thin), if desired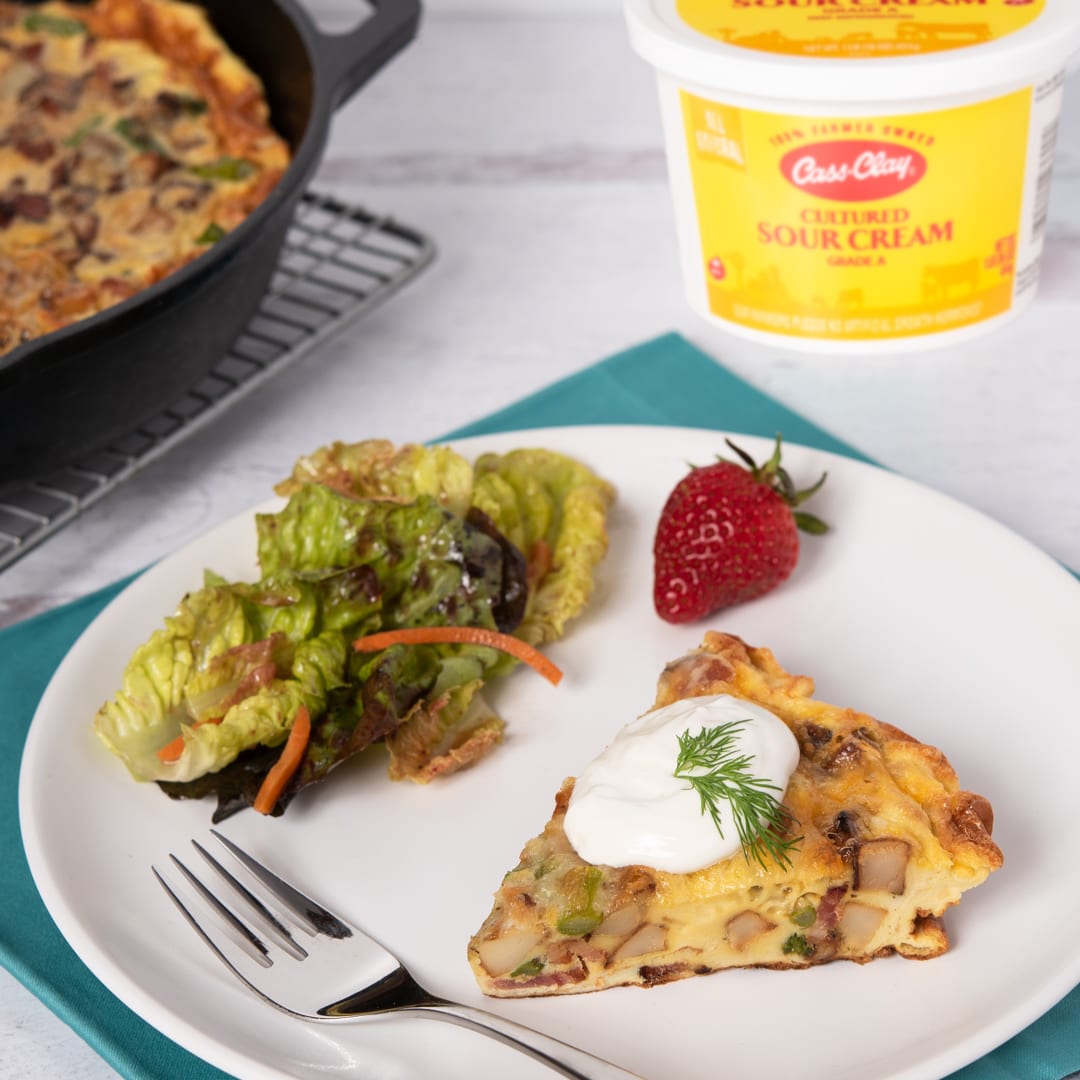 In a 12-inch, ovenproof frying pan (or cast-iron skillet,), cook bacon over medium-low until crispy. Place on a paper tower-lined plate. When cool, crumble into 1/4-inch pieces; set aside.
In same pan, leave 2 Tbsp bacon fat, reserving rest in a small bowl. Cook potato in bacon fat over medium-high until browned and tender, 5 minutes. Remove and let cool.
In a bowl, beat eggs with salt and pepper; add reserved bacon and potatoes.
Preheat oven to broil, placing a rack 6 inches from heat.
Heat reserved bacon fat in pan over medium. Add egg mixture, reduce heat to low, and cook 6 minutes. Top with cheese.
Broil for 3-4 minutes, until eggs are set. Dollop with sour cream. Garnish with scallions, or herbs, if desired. Serve immediately.