Yield: 10 pops
Total Time: 4 hours 15 minutes
15 chocolate sandwich cookies
½ cup chocolate milk
1 cup chocolate ice cream
1 cup whole milk
2 cups cookie dough ice cream
Special tools: Popsicle molds and popsicle sticks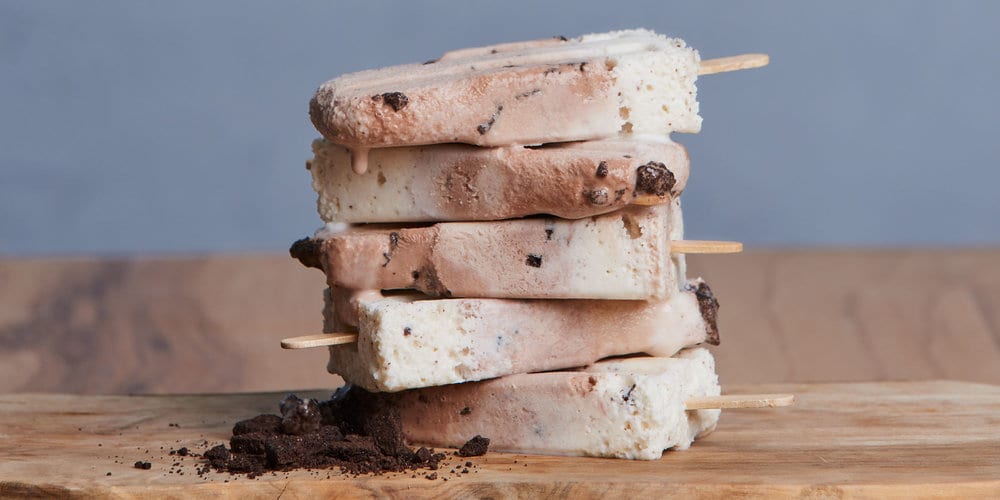 Scrape filling from each sandwich cookie into a bowl and set aside. Add cookies to a zip-top, gallon-sized bag and close shut. Using a rolling pin, crush cookies into small pieces.
Sprinkle 1 tablespoon cookie crumbles into each popsicle mold.
Add chocolate milk and chocolate ice cream to blender. Blend to combine.
Fill molds 1/3 of the way with chocolate mixture.
Rinse blender before adding in whole milk, cookie dough ice cream and the sandwich cookie fillings. Blend to combine.
Fill molds the remaining 2/3 of the way with the cookie dough mixture before covering and adding a popsicle stick to each one.
Freeze at least 4 hours before serving. Store in molds until ready
to serve.
Recipe courtesy of Half & Half magazine, a food magazine celebrating dairy and those who make it. Learn more and subscribe at halfandhalfmag.com