Carnitas
1 tablespoon cumin
1 tablespoon paprika
1 teaspoon salt
1 teaspoon pepper
1 4–5 lb. pork shoulder/butt
1 white onion
6 garlic cloves
2 oranges
2 limes
2 bay leaves
1 10-ounce can whole green chiles
Chipotle crema
2 cups Cass-Clay Sour Cream
2 chipotles in adobo with sauce
Serving
corn tortillas
cilantro, chopped
white onion, chopped
lime wedges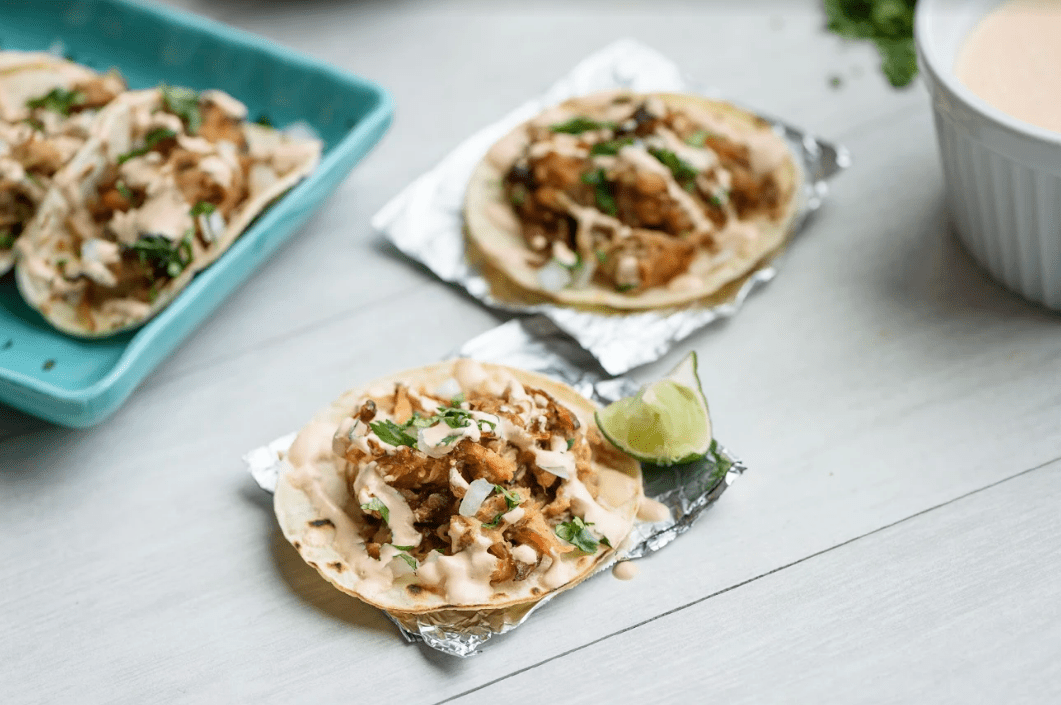 In a small bowl, combine cumin, paprika, salt and pepper.
Dry pork shoulder with a paper towel and then rub spice mix all over. Place pork into a slow cooker. Cut onion in half and smash each garlic clove. Place into slow cooker with skin on.
Add in the juice of the oranges and limes, bay leaves and can of green chiles with juice.
Set slow cooker on low for 10 hours.
In a blender, pulse together sour cream and chipotles until fully blended. Store in an airtight container in the fridge until ready to serve.
Pork is finished once it's tender and easily pulls apart. Heat oven broiler and line a baking sheet with several layers of foil.
Using two forks, pull pork until shredded, discarding the fatty parts. Place pork on the baking sheet and ladle 1–2 cups of the cooking liquid atop the pulled pork and toss to coat. Broil for 10–15 minutes, stirring twice.
To serve, place pork inside warm corn tortillas, top with cilantro, onion, a squeeze of lime juice and drizzle of chipotle crema.
Recipe courtesy of Half & Half magazine, a food magazine celebrating dairy and those who make it. Learn more and subscribe at halfandhalfmag.com