This is the decadent mother of all chocolate cakes. If you're ever going to cheat and eat cake, let this be the one  you enjoy. So worth it!
20 prep / 35 cook / 6-8 serve
Cake Ingredients
Dry:
3 cups all-purpose flour

2 3/4 cups granulated sugar
1 1/2 cups Dutch process cocoa
1 tablespoon baking soda
1 1/2 teaspoons baking powder
2 teaspoons kosher salt
Wet:
4 large eggs

1 cup warm water
2 teaspoons espresso powder
1 tablespoon vanilla extract
3/4 cup  Cass-Clay sour cream
1 1/2 cups buttermilk Cass-Clay
1/2 cup vegetable oil
Frosting
1/4 cup Cass-Clay heavy whipping cream
1/4 cup Cass-Clay butter
2 cups bittersweet chocolate chips (or for a slightly deeper flavor sub 1 cup of chocolate chips with 5 oz chopped unsweetened chocolate)
1 cup Cass-Clay sour cream
1/4 cup Dutch processed cocoa
3 1/2 -4 1/2 cups powdered sugar
6 oz bar extra dark chocolate for chocolate shavings if desired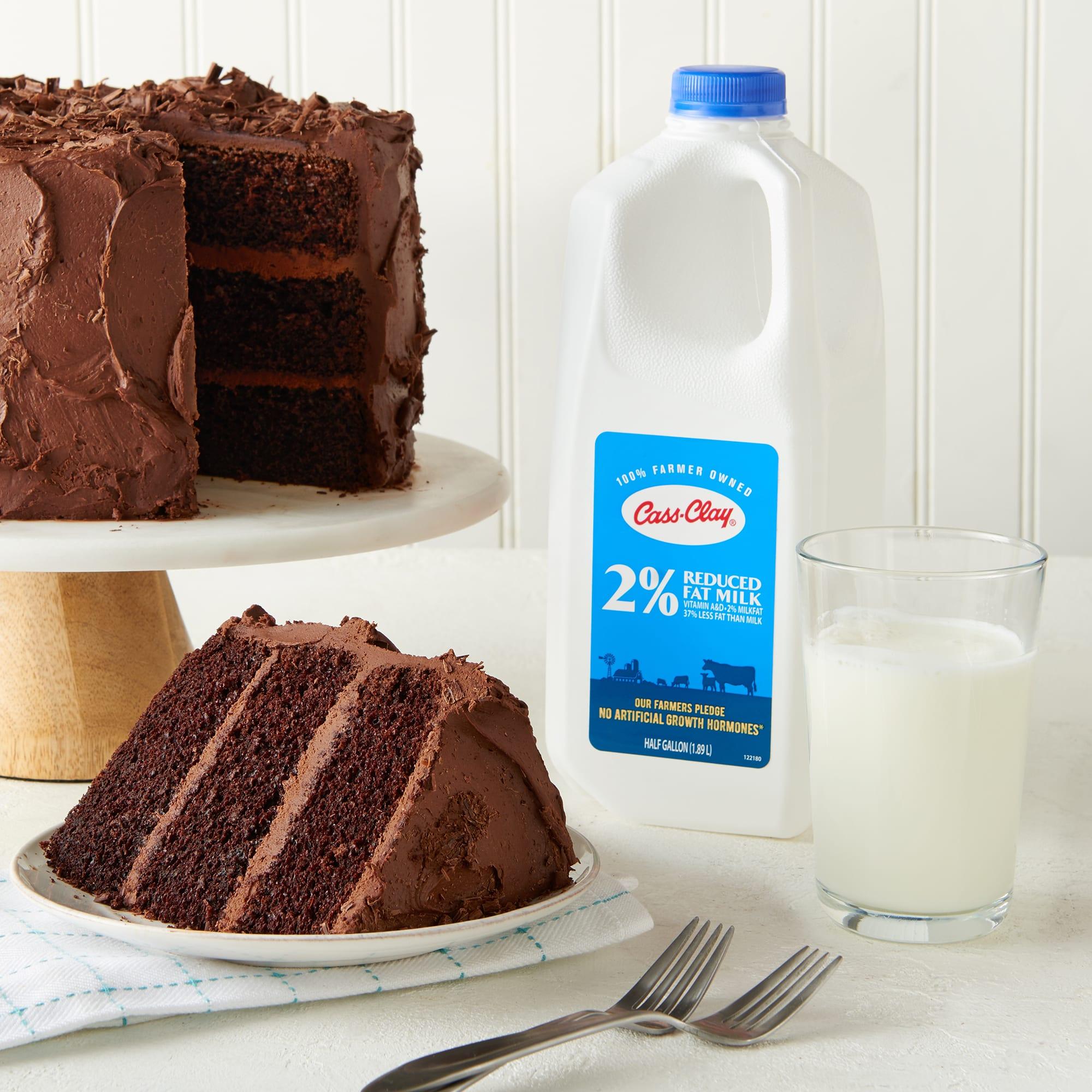 Cake Instructions
Preheat oven to 350 degrees F. Grease 3 x 9" round cake pans and line bottoms with parchment paper.
Whisk together all dry ingredients.
Dissolve espresso powder in the warm water.
In a separate bowl whisk together all wet ingredients including the water/espresso powder mix.
Combine wet and dry mixes using a hand held mixer until batter is smooth.
Divide batter equally between 3 cake pans (approx. 3 cups each).
Bake cakes for 25-35 minutes until center just springs back when lightly pressed/toothpick comes out clean. Don't over bake.
Wait 10 minutes and remove from pans to cool completely on rack.
Frosting Instructions
Gently melt chocolate, butter, and heavy cream together (in a double boiler or carefully in the microwave) until just smooth.
Combine melted chocolate mixture with sour cream and cocoa powder. Beat on medium speed until combined.
Gradually beat in powdered sugar until mixture is smooth and fluffy, it will be soft but should hold its shape when spread. Frosting will harden as it cools.
Frost cake
Place one cooled cake layer on platter, top with approximately 1 cup of frosting spread to edges and repeat with remaining two layers. Use remaining frosting to coat sides of cake and decorate as desired with remaining frosting and chocolate bar shavings.
Store in the refrigerator, for best texture let sit at room temperature for about 30 minute prior to serving.