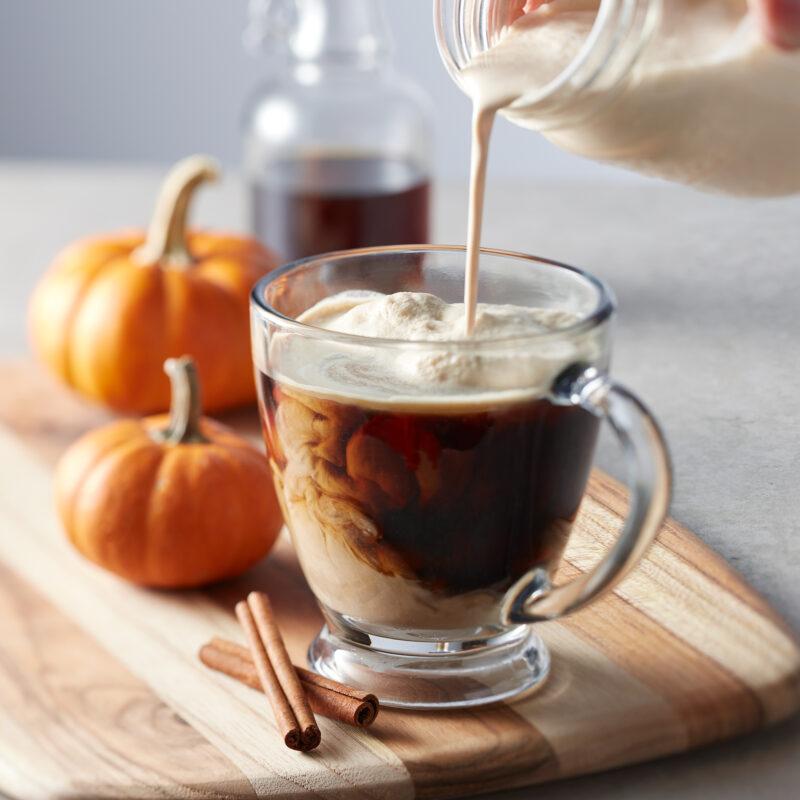 Ingredients:
2/3 cup Cass-Clay Heavy Whipping Cream
1/3 cup Cass-Clay Half & Half
2 Tbsp Pumpkin Purée
1 1/2 Tbsp Stevia
1 Tbsp Pure Maple Syrup
1 tsp Pure Vanilla Extract
1/2 tsp Pumpkin Pie Spice
How to:
Combine all ingredients in a large Mason jar or 2-cup liquid measuring cup. Whisk together with milk frother until creamer increases in volume by about 25%.
Pour over coffee or 2 shots of espresso to make a latte while holding back the foam with a spoon. Spoon out foam on top of coffee and enjoy!
Store in a Mason jar or other air-tight container and refrigerate for up to 4 uses!
Tip #1: for a creamier and richer creamer, you may omit the Half & Half and increase Heavy Whipping Cream measurement to 1 cup.
Tip #2: pair creamer with a pumpkin spice flavored coffee or espresso for an elevated pumpkin experience!