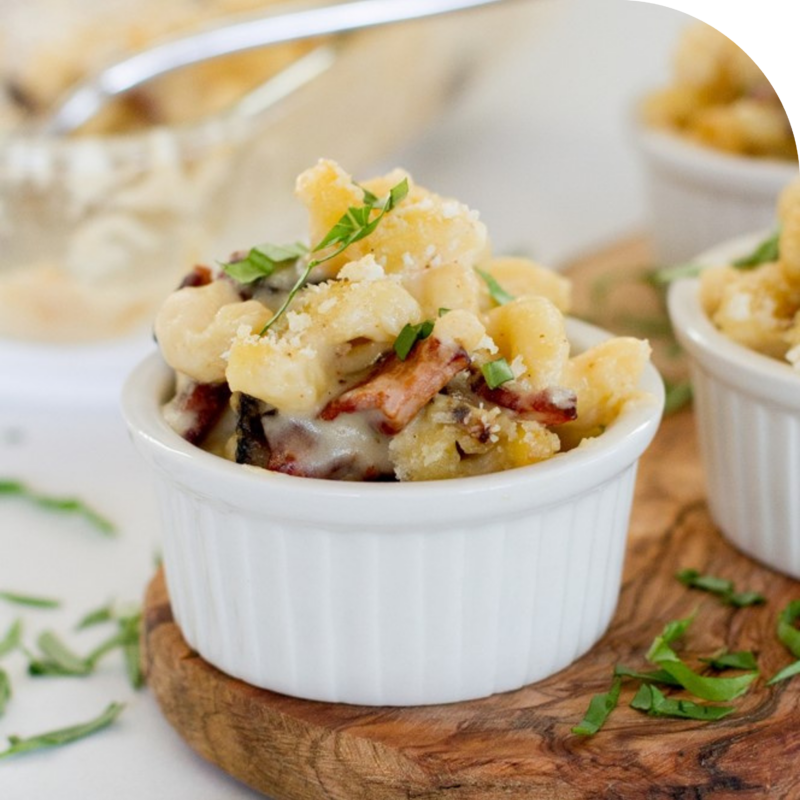 Ingredients:
1.5 cups cottage cheese
1/2 cup Cass-Clay 1% milk
2 tbsp. butter
1 Tsp. Onion Powder
1 Tsp. Garlic Powder
1 Tsp. Salt
1 Tsp. Pepper
8 oz. of pasta of your choice
10 strips of bacon – crisped
1 cups mozzarella, shredded
1/2 cup cheddar cheese, shredded
¼ cup cream cheese
1/2 cup Parmesan Cheese, finely grated (save ¼ cup for garnish)
Fresh parsley, finely chopped, for garnish (optional)
How to:
Add Cottage Cheese, Milk, Onion Powder, Garlic Powder, Salt, and Pepper into a blender, and blend until smooth and creamy, about 2 minutes.
Cook pasta according to package instructions, drain and set aside. Fry bacon until crispy, drain grease, and set aside.
While the pasta and bacon are cooking, add the butter to a saucepan on LOW heat. Once melted, add the blended mixture along with the Mozzarella and Cream Cheese to the pan. Stir until combined. Add the mixture back into the blender to make it even more creamy, about 1 minute. Add back to the saucepan with the heat off, and add in the Cheddar, and ½ cup portion of Parmesan Cheese.
Drain the pasta, chop up the bacon, and add it to the creamy cheese mixture. Top with the remaining Parmesan Cheese and sprinkle Fresh Parsley for garnish, serve, and enjoy!