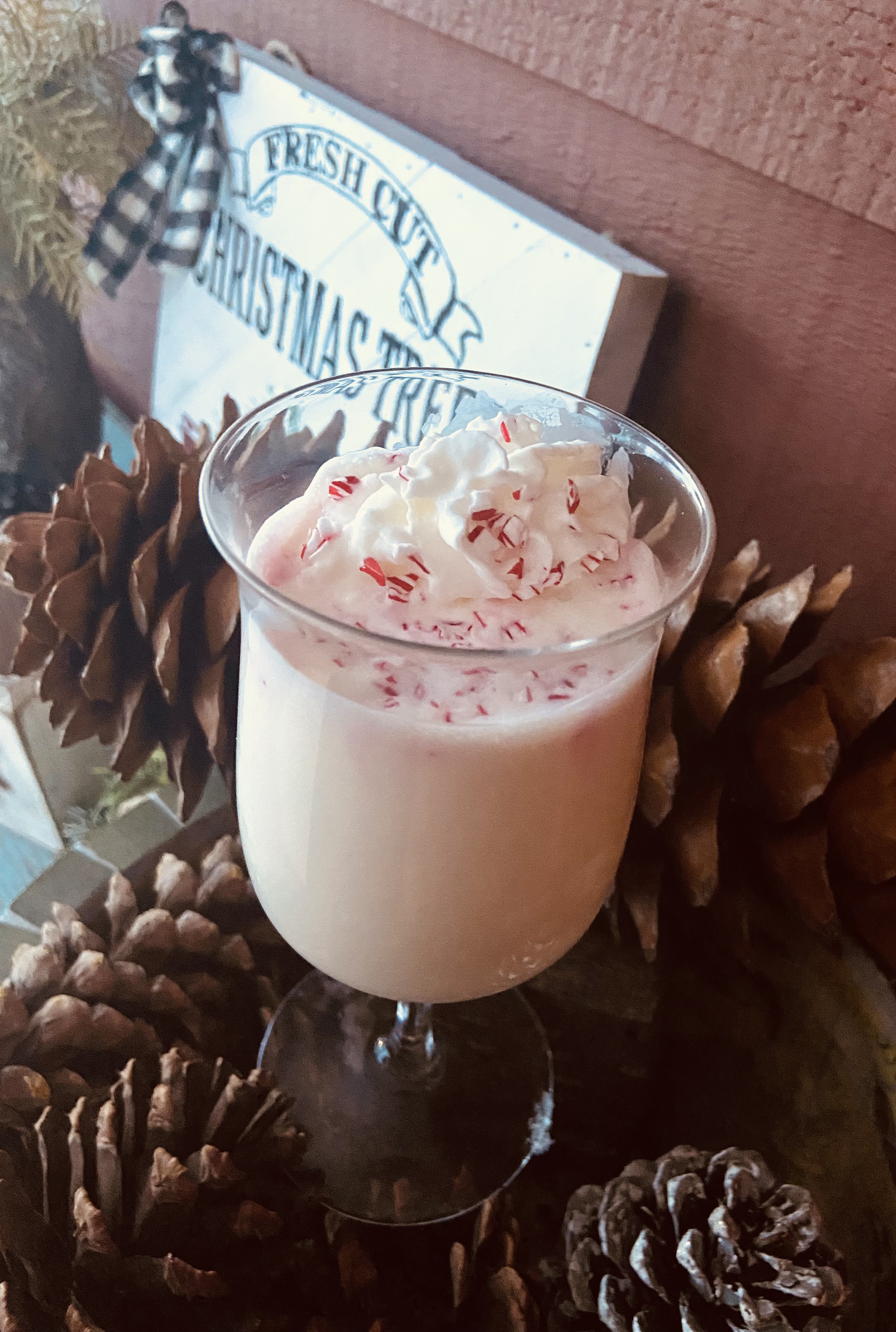 1 1/2 oz peppermint vodka or schnapps
3 oz Cass-Clay Heavy Whipping Cream: warmed and frothed (or whipped slightly with a hand mixer)
1/8 tsp vanilla extract
1 tsp sugar
dash of cinnamon
Peppermint candy (crushed)
-Whip cream to froth, add vodka or schnaps, vanilla, sugar and cinnamon.
Pour into glass and top with more whipped cream (whip to soft peaks) and garnish with crushed peppermint candy.
For N/A, omit the vodka or schnapps. Serve as is.
Recipe developed by Chef Sara Watson of Blackboard, Vergas, MN.