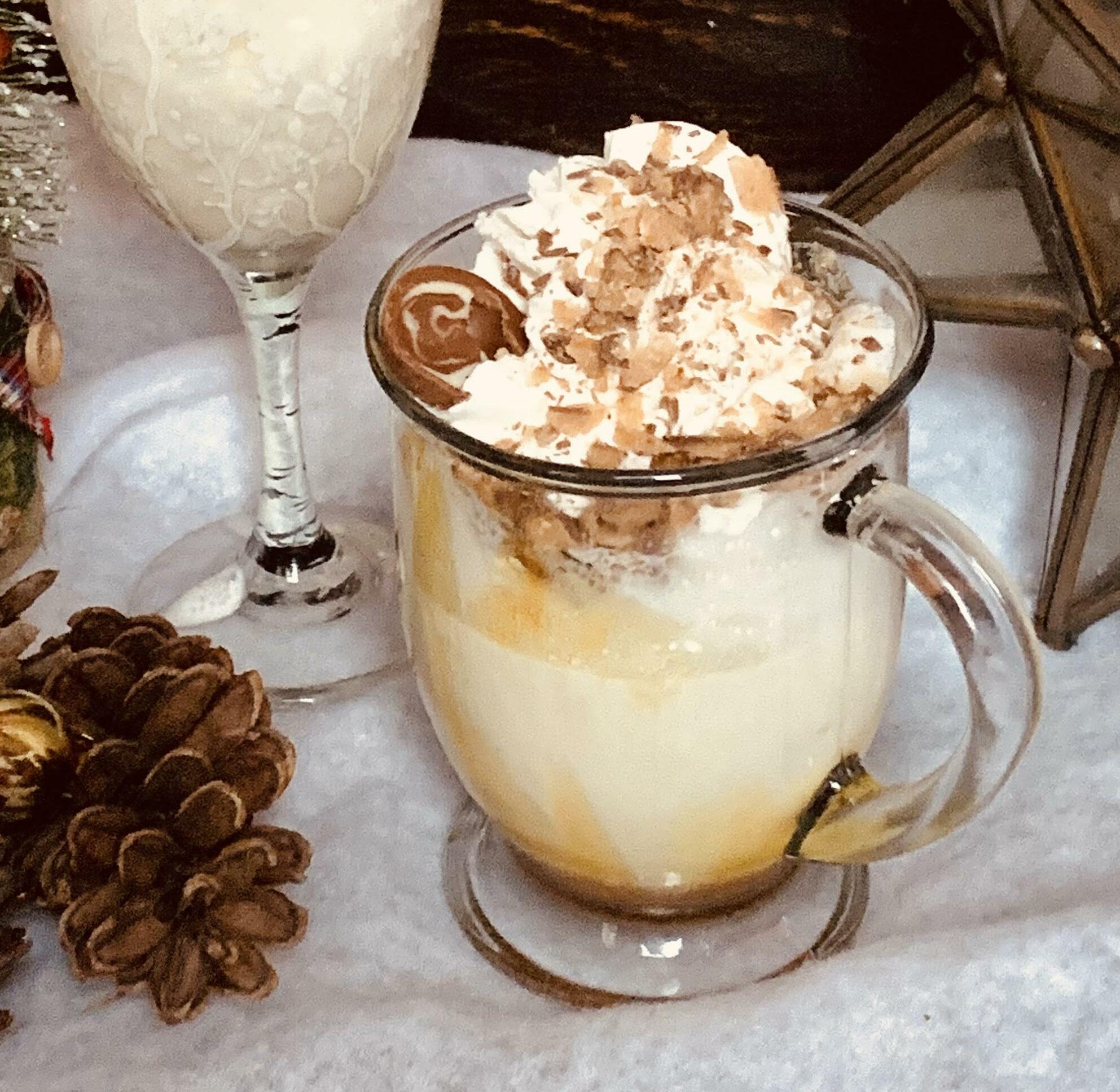 4 oz Butterscotch Schnapps
4 oz Baileys Irish Cream
4 oz Cass-Clay Half and Half
2 oz Cass-Clay 2% Milk
1/8 tsp vanilla extract
Heath® Milk Chocolate English Toffee Bar (crushed)
-Mix all ingredients together.
-Garnish glass with a squeeze of butterscotch syrup, pour in cream mix, garnish with whipped cream & crushed Heath® bar toffee bits.
For N/A omit the schnapps and Irish cream. Add an extra squeeze of butterscotch syrup. Serve.
Recipe developed by Chef Sara Watson of Blackboard, Vergas, MN.