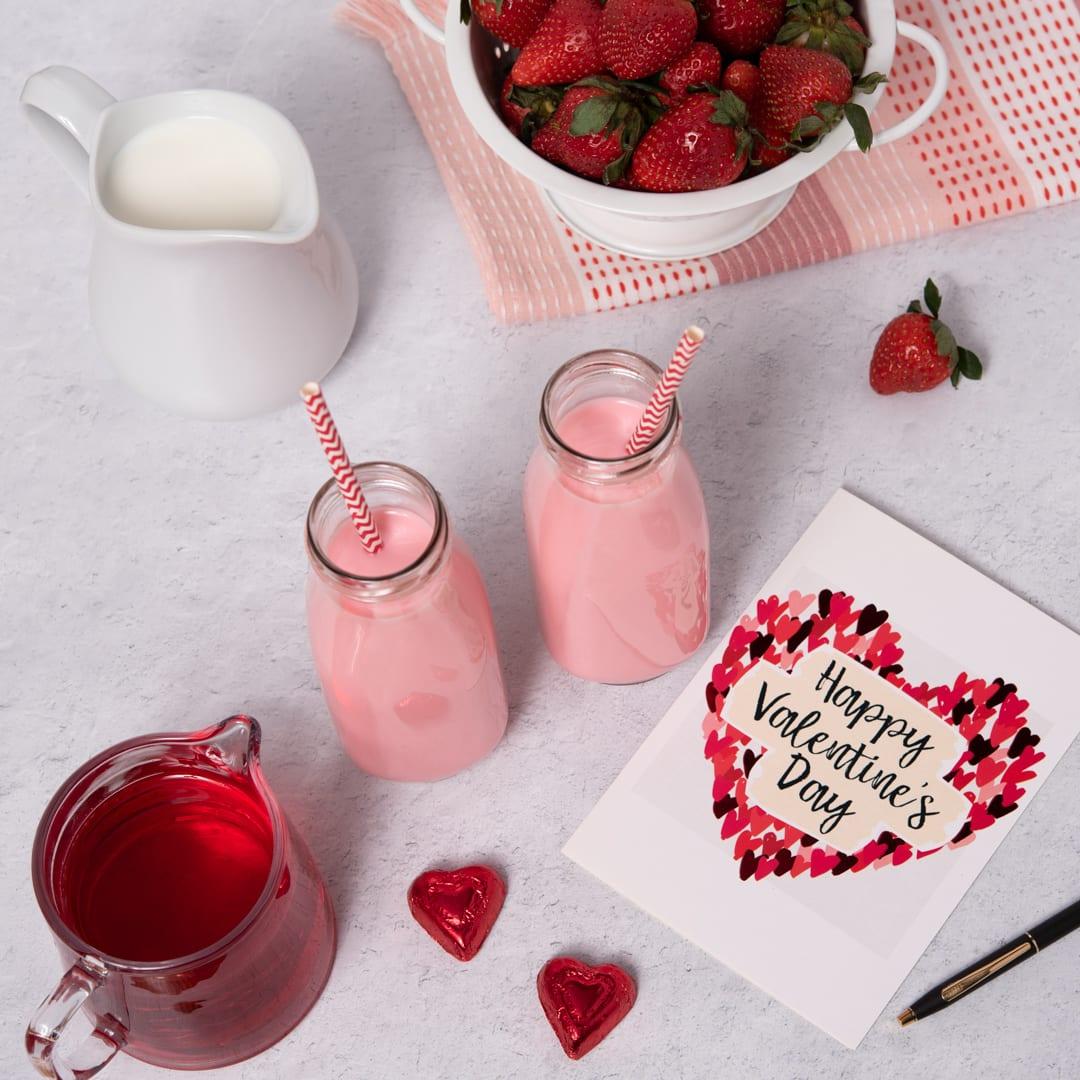 1 cup strawberries, chopped
1/2 cup sugar
1 cup water
1 1/2 cups Cass-Clay whole milk
In a small pot, heat strawberries, sugar and water until boiling. Let boil for approximately 10 minutes. The mixture will reduce and thicken slightly. Using a fine sieve or mesh strainer, strain the mixture into a small bowl. You can save the cooked strawberries to use as a topping on yogurt or ice cream. Set the strawberry syrup aside.
Chill two small glasses in the freezer for about 10 minutes. Add 3/4 cup of Cass-Clay milk to each glass. Swirl in 3 tablespoons of the strawberry syrup into each glass of milk (more or less, depending on desired sweetness). The left over strawberry syrup is perfect for topping pancakes or adding to soda water.