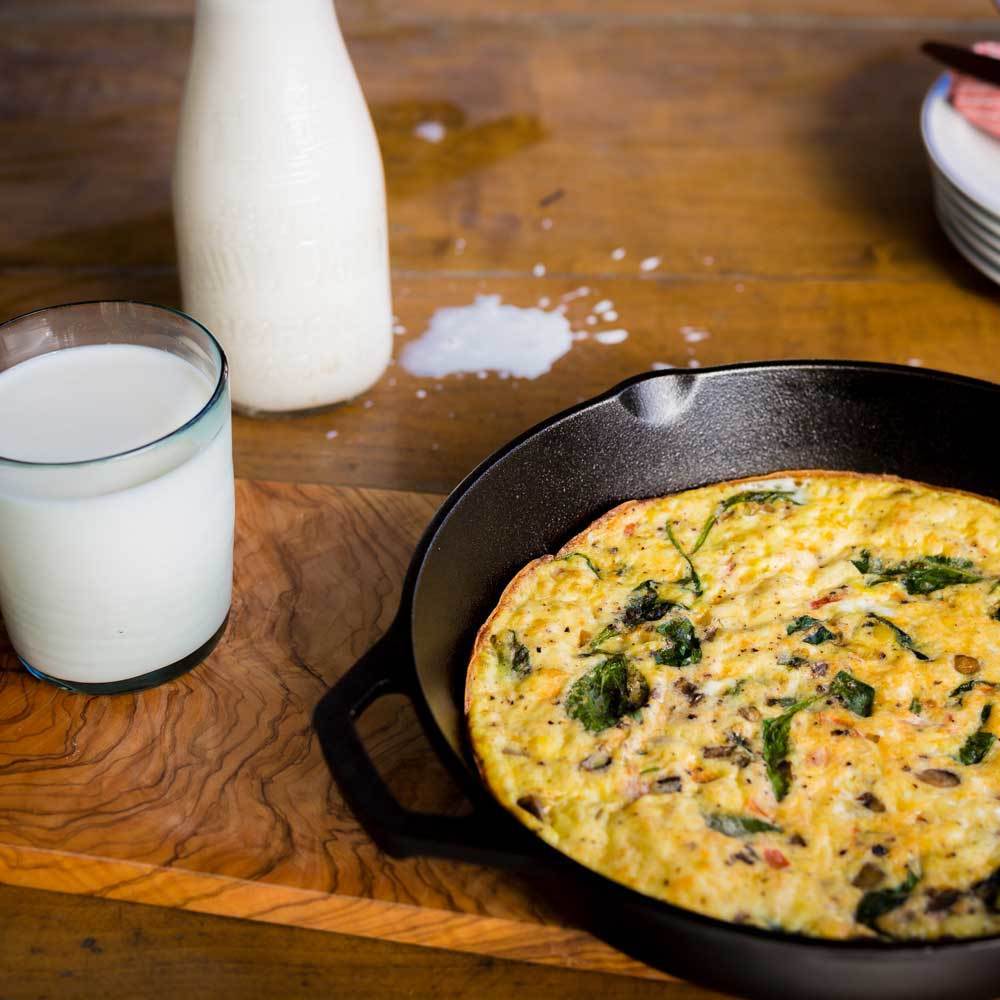 1 teaspoon extra virgin olive oil
¼ cup mushrooms, chopped
½ cup baby spinach
2 tablespoons tomatoes, finely diced
1 large egg
2 egg whites
¼ cup Cass Clay Dairy milk
¼ Swiss cheese, freshly grated
Salt and pepper (optional)
Finely diced chives for garnish (optional)
Pair each serving with:
8 ounce glass of Cass Clay milk
Preheat oven to 350 degrees.
Heat 1 teaspoon of extra virgin olive oil in a mini cast iron skillet (or small oven safe pan) over medium high heat.
Add the mushrooms and sauté until softened, for about 2 to 3 minutes.
Add the spinach and tomatoes and cook for another 2 to 3 minutes.
In a separate bowl, whisk together the egg plus egg whites, 1/4 cup milk, cheese and season with salt and pepper (optional).
Pour the egg mixture evenly into the skillet, over the vegetables.
Let sit, without stirring, until the edges begin to set, for about 2 to 3 minutes.  Then transfer the skillet to the oven and bake for about 15 to 20 minutes, or until golden brown.
Garnish with finely diced chives, if desired.
Serve with remaining 8-ounce glass of milk.