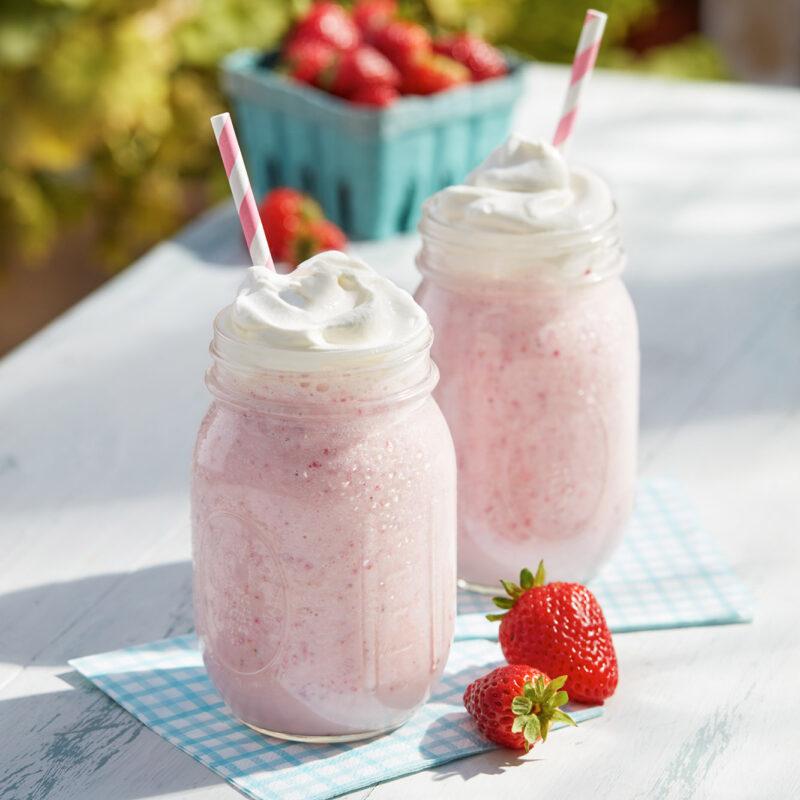 Ingredients:
2 scoops Cass-Clay Strawberry or Vanilla Ice Cream​
1 cup Cass-Clay Whole Milk​
¾ cup fresh or frozen strawberries​
Optional: Cass-Clay Heavy Whipping Cream ​
How to:​
Add ice cream, milk, and strawberries into a blender.  Blend well.  Pour into glass and top with heavy whipping cream (follow package instructions to whip).​