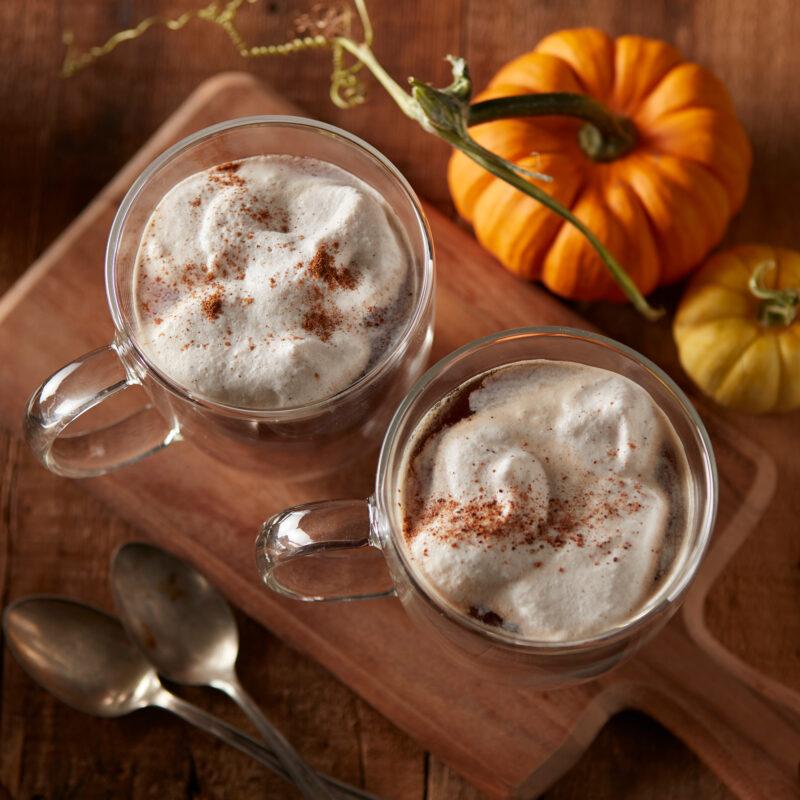 Prep Time:  10 min
Servings: 1-2
Ingredients:
Sweet Cold Foam
¼ cup Cass-Clay Heavy Whipping Cream
2 tablespoons Cass-Clay Whole or 2% Milk
½ teaspoon vanilla
1 tablespoon sugar
Pumpkin Pie Spice Variation
½ teaspoon pumpkin pie spice
Eggnog Variation
Instructions:
Combine all sweet cold foam ingredients in 2-cup glass measuring cup; add variation ingredient, if desired. Submerge the whisk of hand-held milk-frother into the liquid mixture; froth until thick and creamy foam is formed (30 to 60 seconds).
Pour or spoon foam on top of hot coffee or espresso, or your beverage of choice.