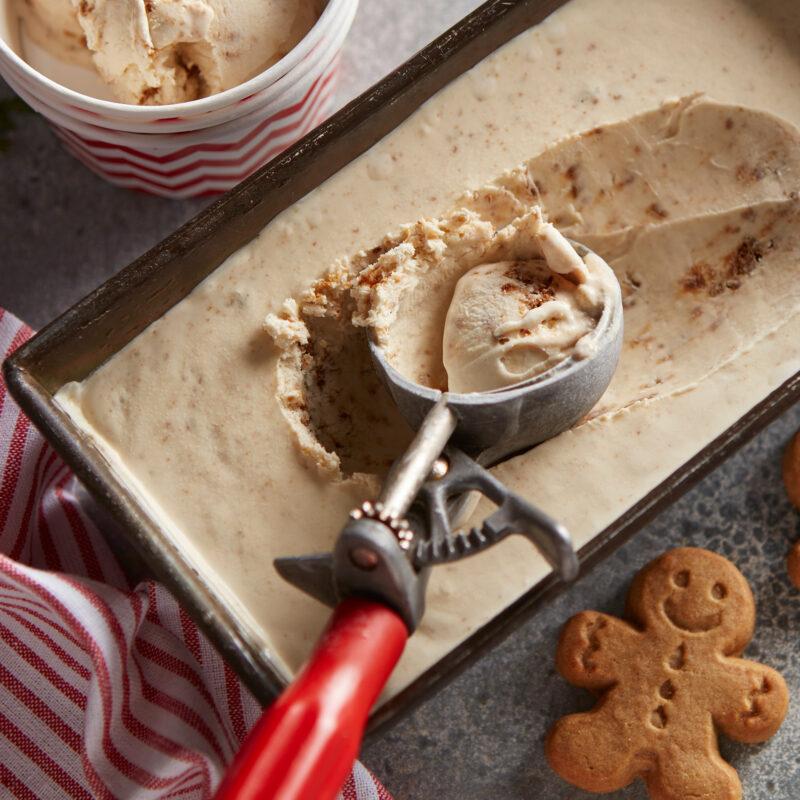 Prep Time:  10 minutes; 3-hour freeze time
Servings: 6
Ingredients:
1 pint (2 cups) Cass-Clay Heavy Whipping Cream
1 (14-oz.) sweetened condensed milk
2 teaspoon vanilla
½ cup coarsely crushed crisp gingerbread or ginger snap cookies

Optional:  Crisp gingerbread or ginger snap cookies.
Instructions:
Combine whipping cream, sweetened condensed milk and vanilla in blender or food processor. Blend on high, stopping and scraping sides as needed, until mixture is silky and smooth (30 seconds).  Do not over blend.  By hand, gently stir in crushed cookies.
Pour into 4-cup freezer-safe plastic food container. Freeze for at least 3 hours until frozen.
To serve, let ice cream sit at room temperature 10 minutes before scooping. Garnish with cookies, if desired.  Serve alone or with apple crisp, apple pie, pecan pie, pumpkin pie, etc.