Serves: 8
Total Time: 1 hour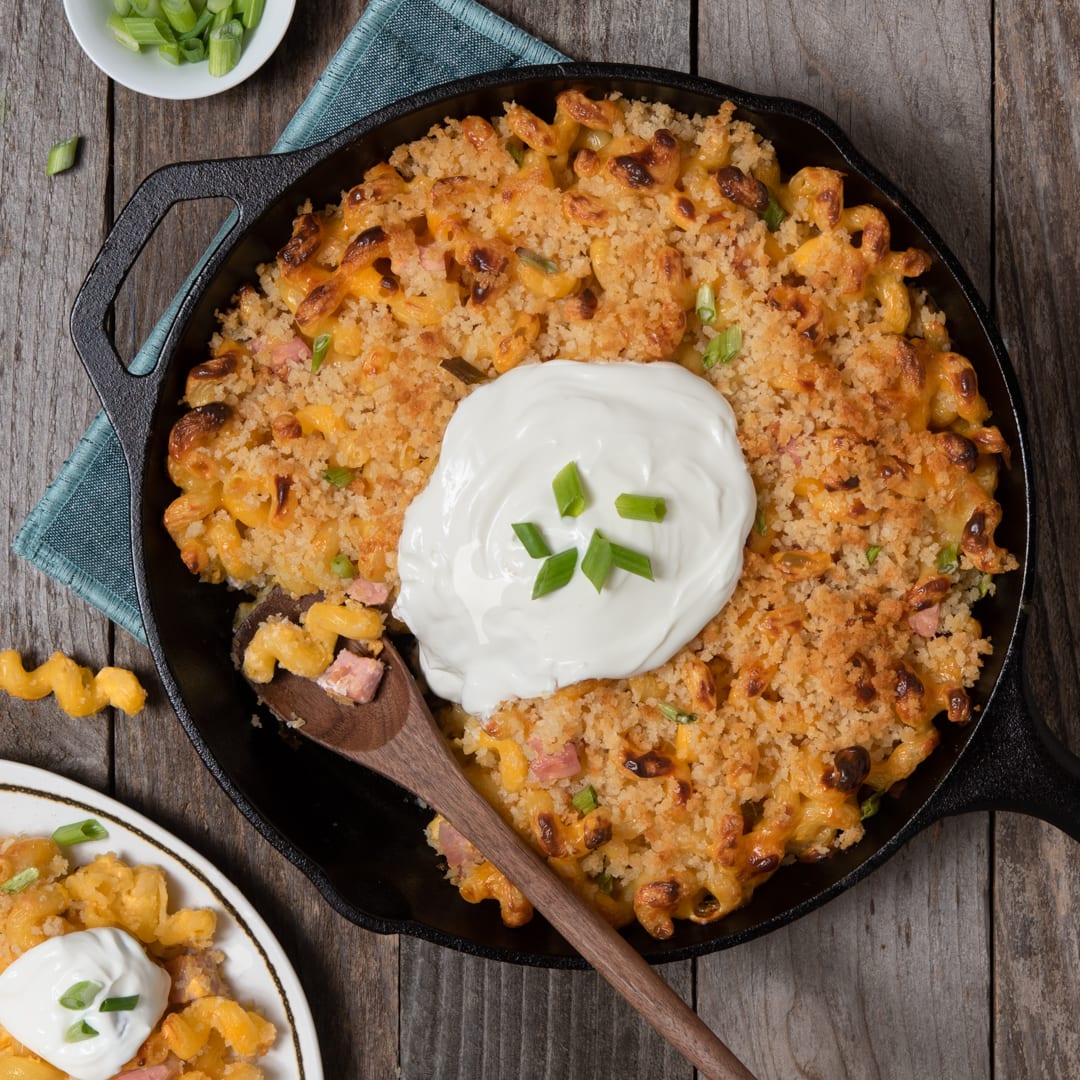 1 package (16 oz) uncooked pasta such as penne, rigatoni or elbow
1/2 cup butter (1 stick)
1/2 cup all-purpose flour
1 teaspoon salt
1/2 teaspoon dry mustard
1/2 teaspoon smoked paprika
3 cups Cass-Clay Milk
1 cup Cass-Clay Sour Cream
8 oz cheddar cheese, 2 cups shredded
4 oz Monterey Jack cheese, 1 cup shredded
4 oz Gruyère cheese, 1 cup shredded
4 oz Parmesano Reggiano cheese, 1 cup shredded
4 oz mozzarella cheese, 1 cup shredded
Heat oven to 350°F. Cook and drain pasta as directed on package. Spray 13×9-inch baking dish with cooking spray.
While pasta is cooking, in 3-quart saucepan, melt butter over low heat. Stir in flour, salt, mustard, and paprika. Cook over low heat, stirring constantly, until mixture is smooth and bubbly; remove from heat. Add milk gradually, stirring constantly. Heat to boiling, stirring constantly. Boil and stir 1 minute; remove from heat. Stir in sour cream and cheese.
Gently stir cooked pasta into cheese sauce. Spoon into prepared baking dish.
Bake uncovered 30 to 40 minutes until bubbly and deep golden brown. Store leftovers in refrigerator.
Tips:
Cheese Swaps: Try Gouda or Havarti for the Monterey Jack cheese. Try Jarlsberg or fontina for the Gruyère. Toss in your family faves and create new cheese combos.
Make your mac and cheese special by stirring a cup of cooked lobster or crab meat into the cheese sauce.
Top with buttered breadcrumbs before baking for a crunchy, buttery topping.