Start to finish: 30 minutes
Serves: 8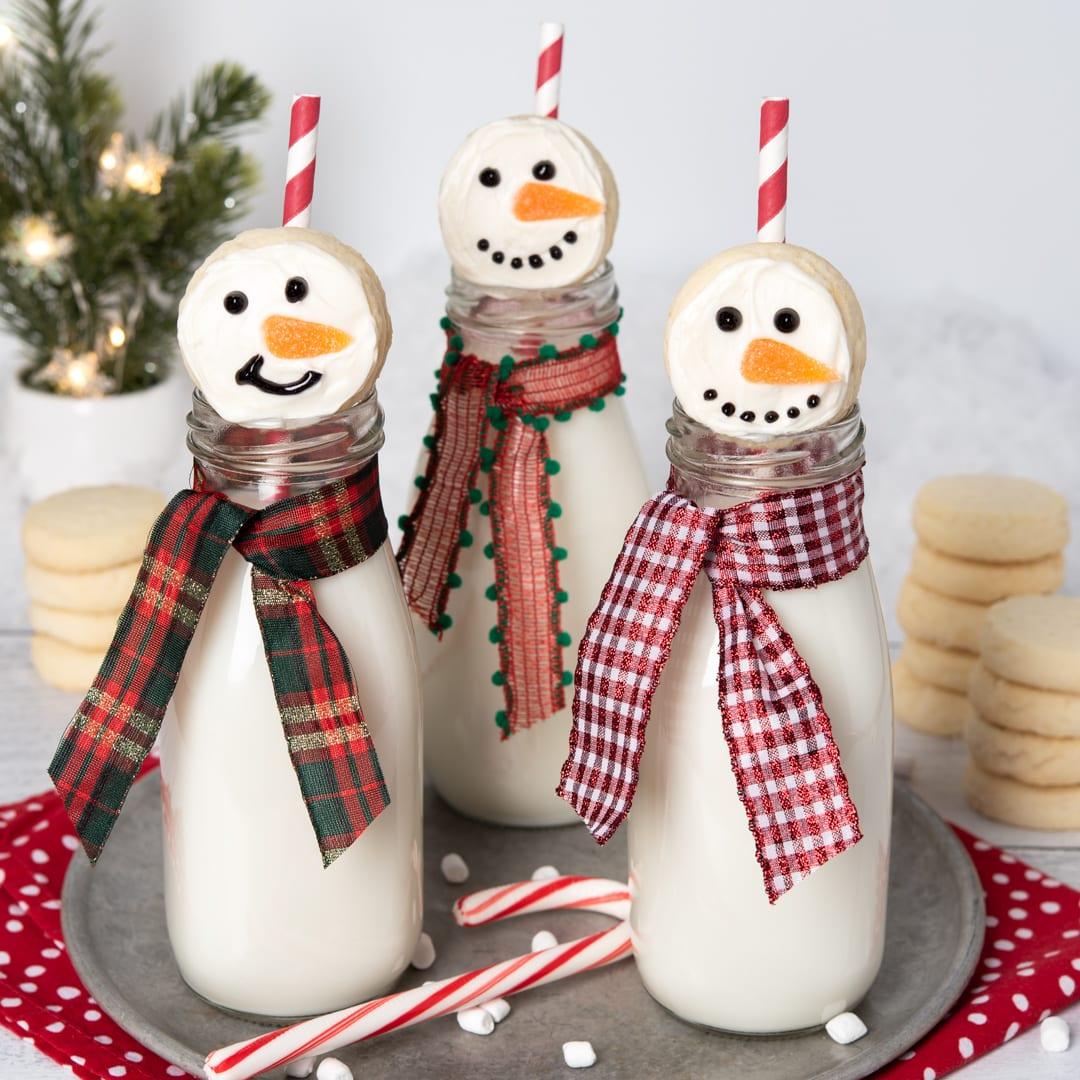 1 cup (2 sticks) Cass-Clay sweet cream butter, softened at room temperature
1 cup granulated white sugar
½ cup of Cass-Clay Sour Cream
3 eggs
3 ½ cups all-purpose flour
1 teaspoon baking soda
1 pinch of salt
1 tsp of vanilla
Preheat oven to 250 degrees F.
In a medium bowl, cream together the butter and sugar. Then mix in egg and sour cream.
Whisk together baking soda, salt, and flour. Then, gradually add flour to dough until dough becomes difficult to stir.
Turn the dough out onto a floured surface and knead in any remaining flour (dough should no longer be sticky).
Roll the dough out to ¼ to ½ in thick, and cut it into 2 inch circles with cookie cutters.
Place cookies 1 ½ inches apart on a baking sheet lined with parchment paper.
Bake for 6-8 minutes. The cookies should be lightly browned at the edges.
Removes cookies and place on wire racks to cool.
Once completely cooled, frost cookies with white frosting and decorate to look like snowman faces!
Finally, assemble by filling a glass milk bottle with Kemps white milk and placing the snowman face at the opening of the milk bottle. Add a straw, a scarf and buttons. Enjoy!
Tips:
Use black frosting or stick chocolate chips to the milk bottles with frosting to give your snowman buttons.
Tubs of colored gel icing or edible cake markers to give your snowman a face.
Leftover gift ribbons make perfect snowman scarves.
Have fun!