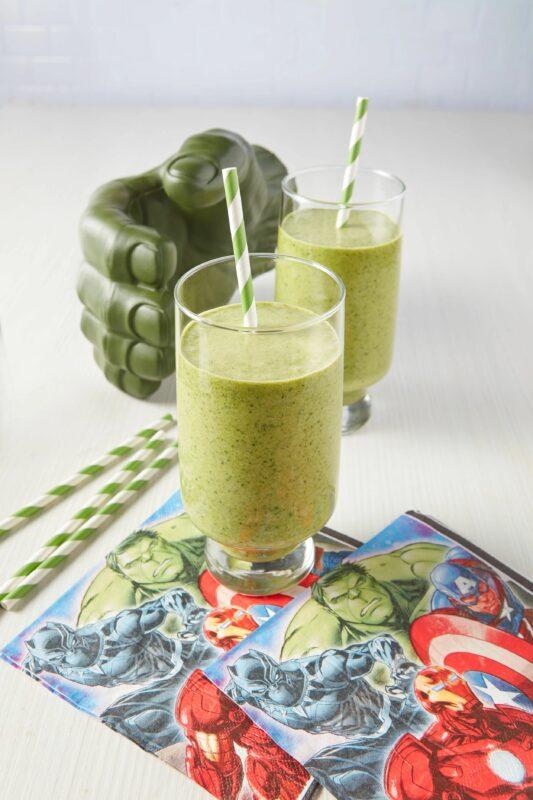 Ingredients:
1 cup Cass-Clay Lowfat Milk plus additional as needed
2 ounces or about 2 big handfuls of fresh spinach
1/2 medium frozen banana chunks
1/2 cup frozen mango or pineapple chunks
1 tablespoon nut** butter of choice
Ice optional
How to:
Place all ingredients in a blender*. Blend until smooth.
2.Pour into a glass.
ENJOY!
*With adult supervision
** Contains:  Nuts, milk.
©MARVEL