Start to finish: 40 minutes
Makes: 12 Muffins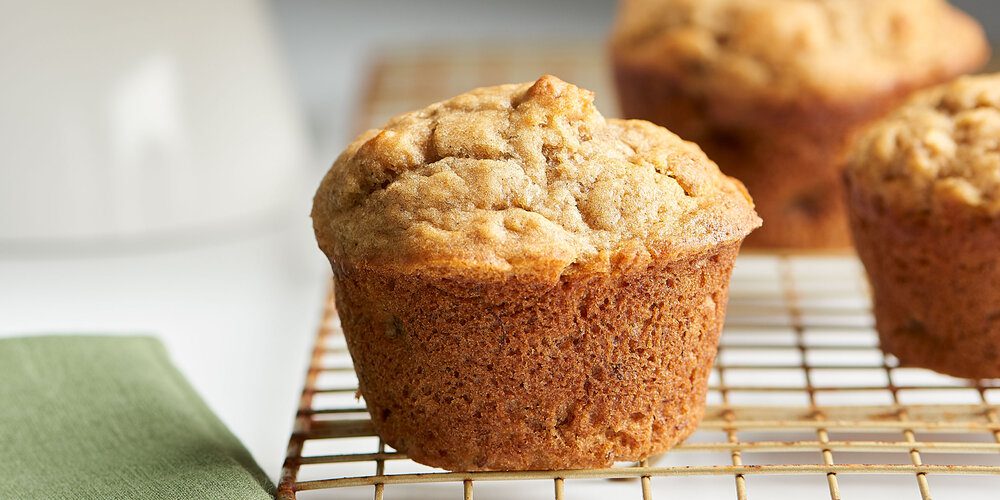 2 ripe bananas
6 tablespoons unsalted butter, melted
2/3 cup brown sugar
1 egg
1 teaspoon vanilla extract
2 tablespoons heavy cream
1½ cups flour
1 teaspoon baking powder
1 teaspoon baking soda
½ teaspoon salt
1 teaspoon cinnamon
1 teaspoon pumpkin pie spice
Heat oven to 400 F and grease a muffin tin with baking spray.
In a large bowl, mash together bananas, butter, sugar, egg, vanilla and heavy cream. Set aside.
In a medium-sized bowl, whisk together flour, baking powder, baking soda, salt, cinnamon and pumpkin pie spice.
Using a spatula, fold dry ingredients into the banana mixture in three batches, until just combined.
Using an ice cream scoop, fill muffin tins 2/3 full. Bake 15–18 minutes, or until tops are brown and a toothpick inserted in the center comes out clean.
Serve warm with butter, if desired.
Recipe courtesy of Half & Half magazine, a food magazine celebrating dairy and those who make it. Learn more and subscribe at halfandhalfmag.com