Start to finish: 20 minutes
Impresses: 2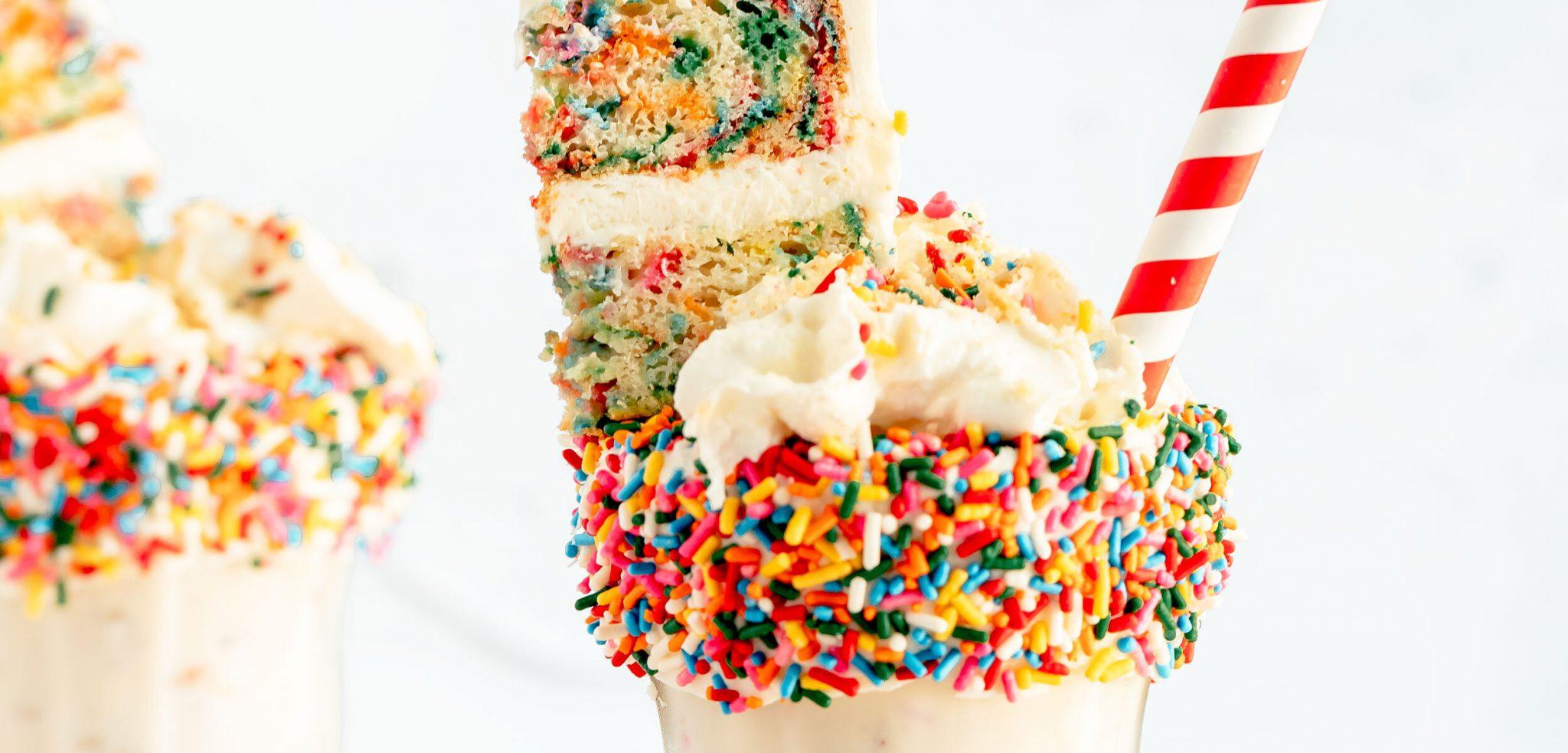 For the cake crumbs:
¼ cup unsalted butter, melted
¾ cup all-purpose flour
½ cup granulated sugar
¼ teaspoon baking powder
1 teaspoon vanilla extract
2 tablespoons rainbow sprinkles
For the milkshakes:
3 cups (about 6 scoops) vanilla ice cream
¼ cup vanilla or cream cheese frosting
1 cup whole milk
Whipped cream
Rainbow sprinkles
For the cake crumbs:
Heat oven to 300 F and line a baking sheet with parchment paper. In a small bowl, combine the cake crumb ingredients and mix together until small clusters begin to form. Spread evenly on a baking sheet and bake for 15 minutes, or until lightly browned and crunchy. Let cool completely before making milkshakes.
For the milkshakes:
Spread a small amount of frosting on the top of your milkshake glasses and roll in rainbow sprinkles. Add some of the cooled cake crumbs to the bottom of the glass. Add ice cream, frosting and milk to a blender, and blend until smooth and creamy. Pour into milkshake glasses until half full, top with another layer of cake crumbs and finish with the remaining milkshake. Garnish with whipped cream and extra sprinkles.
Recipe courtesy of Half & Half magazine, a food magazine celebrating dairy and those who make it. Learn more and subscribe at halfandhalfmag.com