Start to finish: 20 minutes
Serves: 4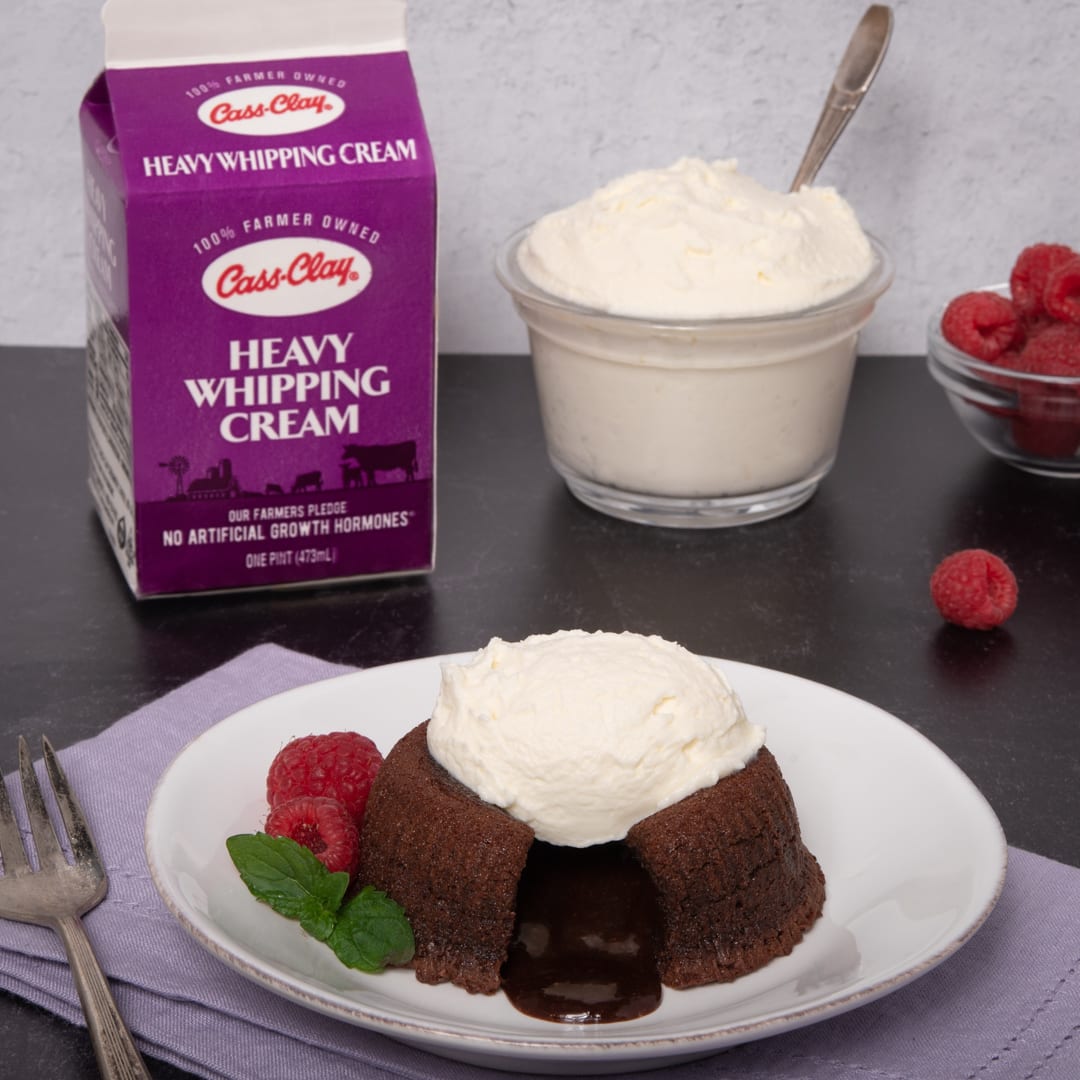 Chocolate Lava Cake
2/3 cup semi-sweet chocolate chips
1 stick unsalted butter, cubed
2 large eggs
2 egg yolks, large
1 teaspoon vanilla extract
1/3 cup all-purpose flour
1 cup powdered sugar
Pinch of salt
1 cup raspberries
Mascarpone Whipped Cream
1 cup mascarpone
1/2 cup Cass Clay heavy cream
2 tablespoons powdered sugar
Preheat air fryer to 375F. In a microwave-safe bowl, melt chocolate chips and butter together at 30-second intervals until smooth.
Whisk eggs, egg yolk and vanilla into chocolate mixture until blended.  Whisk flour, powdered sugar and salt together in a small bowl, then add to chocolate mixture. Gently stir until better is smooth and free of lumps.
Grease four (4 ounce) ramekins with butter and dust with flour. Divide batter evenly among ramekins and place inside air fryer basket. Cook for 10 to 11 minutes, or until edges of each cake are firm but centers are still soft.
While cakes are cooking, add mascarpone, heavy cream and powdered sugar to a large bowl and whip with handheld mixer until light and fluffy, about 3 minutes.
Remove ramekins from air fryer and allow to cool for 2 to 3 minutes. Run a butter knife around each cake to loosen edges and carefully invert onto plates. Top each cake with mascarpone whipped cream and serve immediately with a side of raspberries.