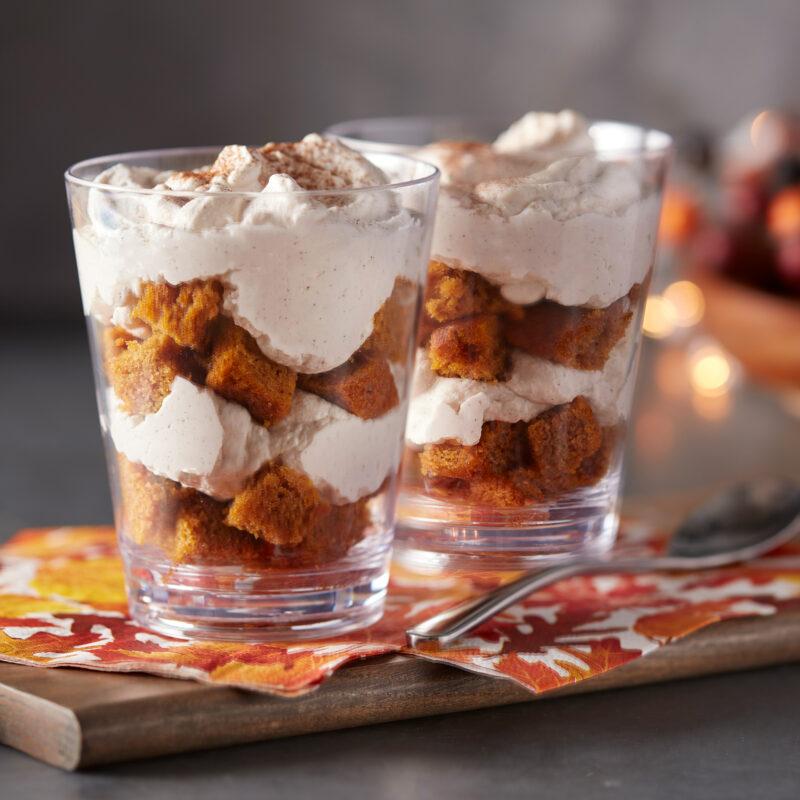 Prep Time:  15 min
Servings: 4
Ingredients:
1 cup Cass-Clay Heavy Whipping Cream
2 tablespoons sugar or powdered sugar
½ teaspoon ground cinnamon
8 ounces bakery pumpkin bread, cut into bite-size pieces (about 2 cups)
Ground cinnamon, for garnish
Instructions:
In large mixer bowl beat whipping cream at medium high speed until soft peaks form. Add sugar and cinnamon; continue beating until stiff peaks form.
To make each parfait, place about ¼ cup pumpkin bread pieces in bottom of 12-ounce old-fashioned or parfait glass. Top with about ¼ cup cinnamon whipped cream.  Repeat layers.
Garnish with sprinkle of cinnamon, if desired.