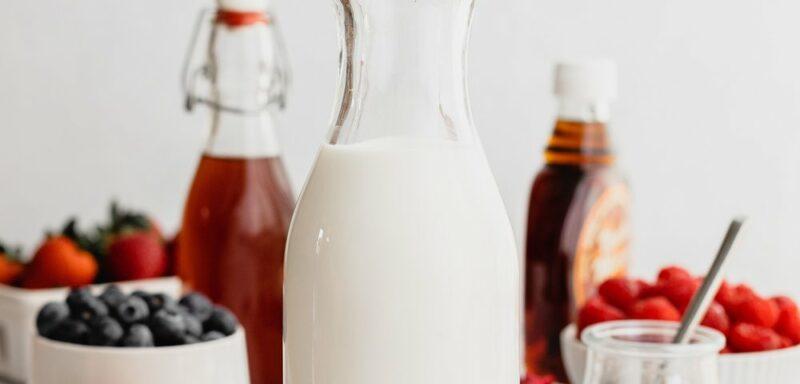 Ingredients:
1 ounce freeze-dried strawberries
1 ounce freeze-dried blueberries
1 ounce freeze-dried raspberries
4 cups Cass-Clay whole milk
2–4 tablespoons maple syrup, or to taste
1 teaspoon vanilla extract
Pinch sea salt
Fresh berries, to garnish (optional)
How to:
Place freeze-dried berries in a high-powered blender and pulse until berries are pulverized and have turned into powder. Set aside. In a large measuring cup or mixing bowl with a pour spout, add milk, maple syrup, vanilla extract and a pinch of salt. Add the pulverized berries and whisk the mixture well to combine. Taste and adjust sweetener as desired. Serve milk immediately with fresh berries to garnish.
Notes:
Store leftover milk in the refrigerator up to 3 days. Ingredients may settle, so shake well before enjoying. Honey, agave or simple syrup can be used in place of maple syrup, if desired.
Recipe and image provided by Half & Half magazine.