Serves: 2
Prep & Cook Time: 3 hours
Spiced Creme Fraiche
1 cup creme fraiche
¼ teaspoon ground ginger
¼ teaspoon ground nutmeg
Cracker Crust
1 1⁄2 cups Ritz cracker crumbs
3 tablespoons sugar
1⁄3 cup melted Cass Clay butter
Milk Jam Filling
2 quarts Cass Clay milk
2 1/2 cups sugar
1 Tbsp baking soda
1 vanilla bean, split and scraped
8 sheets gelatin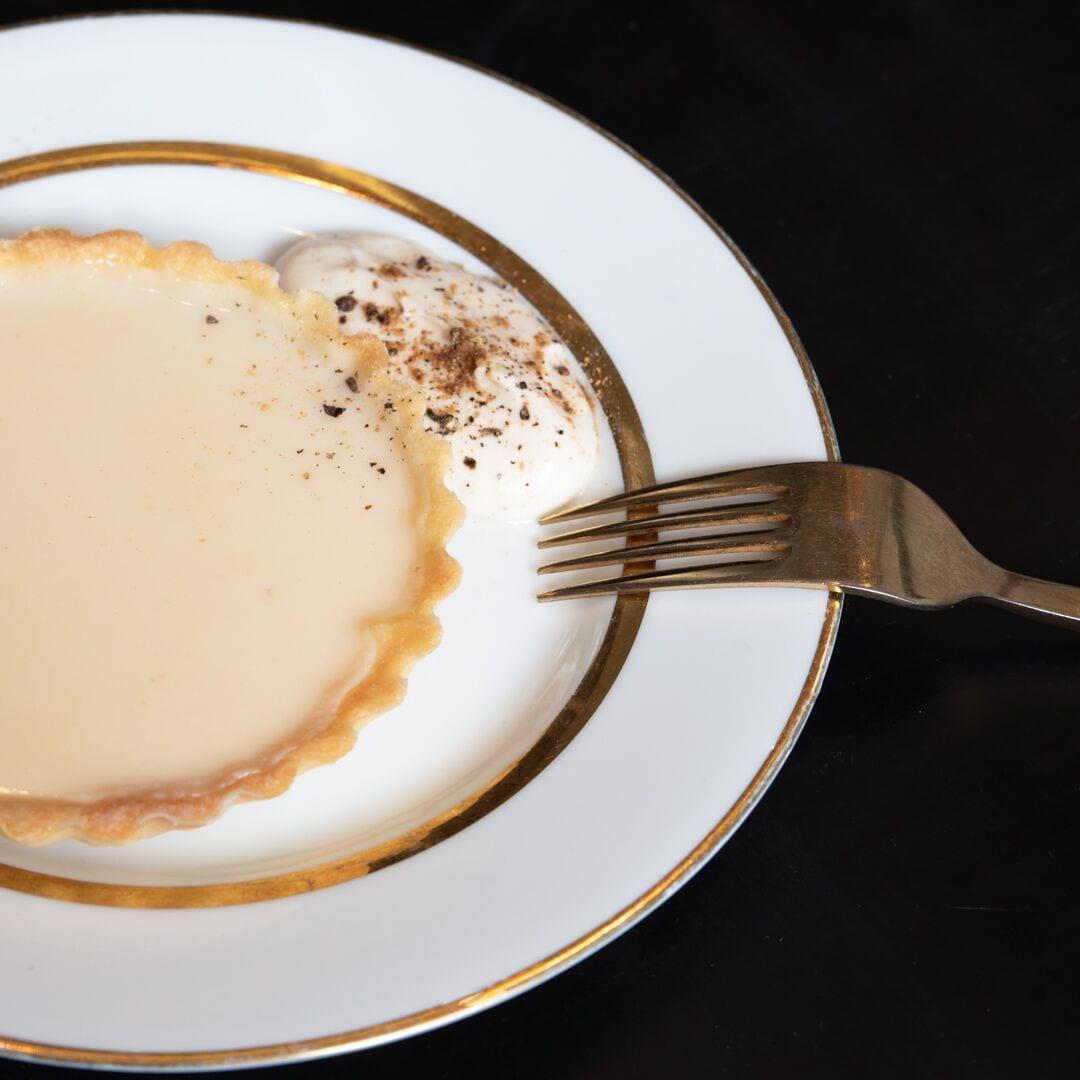 Crust
Mix together cracker crumbs and sugar.
In a slow stream, add butter, using a fork to toss well.
Press into four, 3" individual tart molds.
Bake in pre-heated 350 degree oven for 10 minutes. Cool.
Filling
In a medium saucepan over medium-high heat, combine milk, sugar, baking soda and vanilla bean (seeds and pod) and bring to a boil, stirring to dissolve sugar.
Reduce to a simmer and cook, stirring and scraping bottom and sides of the saucepan occasionally, until mixture has a dark caramel color and a jam-like texture, 2 to 2 1/2 hours.
Bloom gelatin sheets in ice water for 1 minute. Remove from ice water, squeeze excess moisture and stir into milk jam.
Strain jam through a fine-mesh sieve and pour into tarts. Allow to cool and set, 1 hour.
Top with sea salt, creme fraiche and serve.