Start to finish: 10 minutes
Impresses: 4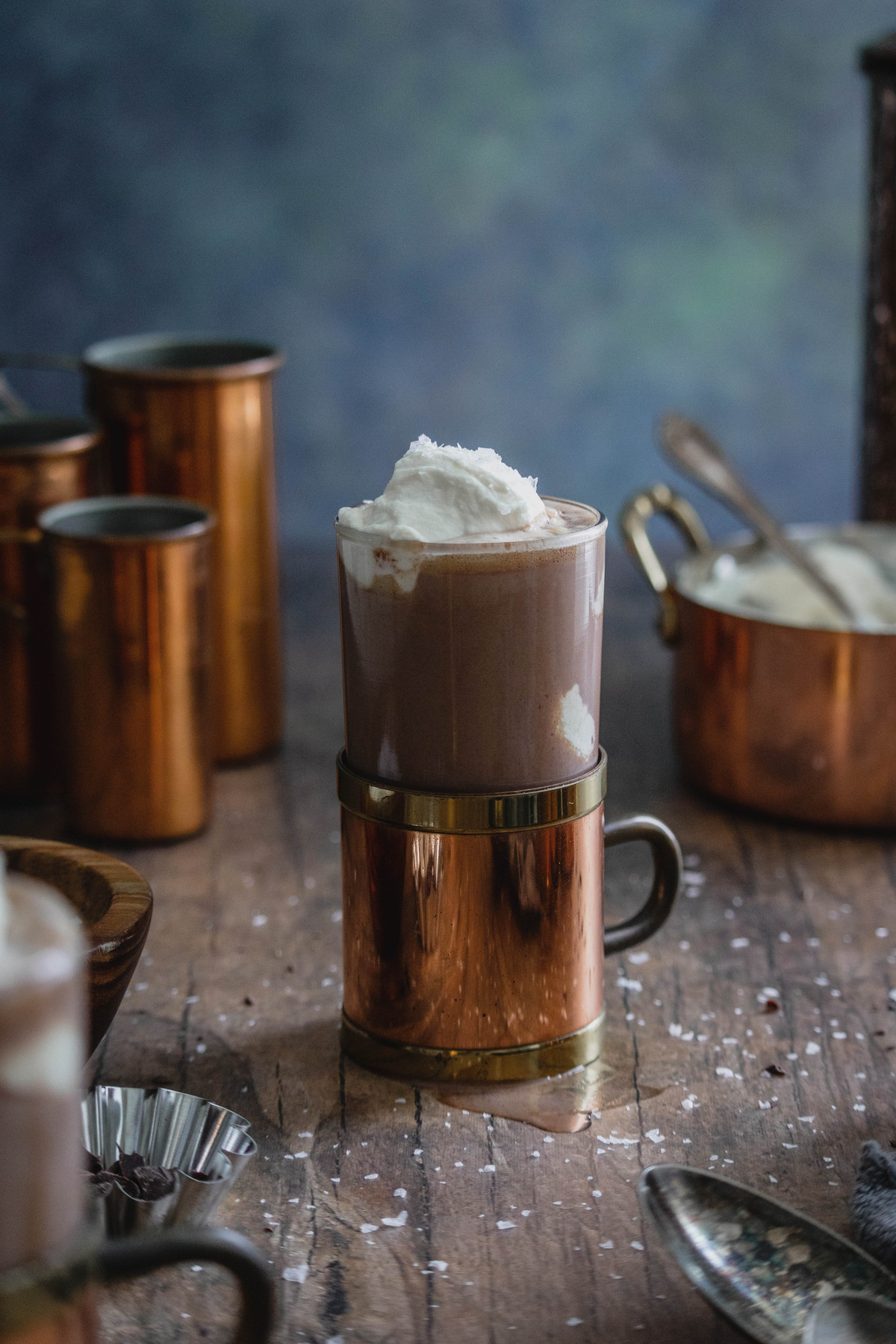 For the hot chocolate:
3  cups Cass Clay chocolate milk
1  cup Cass Clay heavy cream
6  ounces dark chocolate (70% or more cocoa), chopped
2  teaspoons vanilla extract
½  teaspoon salt
Freshly whipped cream, recipe follows
Coarse sea salt, for serving
For the whipped cream:
1 cup Cass Clay heavy cream
3 tablespoons powdered sugar
½ teaspoon salt
For the hot chocolate: 
Combine chocolate milk and heavy cream in a medium saucepot. Place over medium-low heat and cook until warm to the touch. Stir in chocolate, vanilla extract and salt. Continue stirring, being sure to scrape the sides of the pan, until chocolate completely melts into the liquid. Pour into mugs and top with a dollop of whipped cream and a sprinkle of coarse sea salt before serving.
For the whipped cream: 
In the bowl of a stand mixer fitted with the whisk attachment, combine heavy cream, powdered sugar and salt. Whip the mixture on medium-high speed until it holds soft peaks, about 30-45 seconds. Serve on top of hot chocolate.
Recipe courtesy of Half & Half magazine, a food magazine celebrating dairy and those who make it. Learn more and subscribe at halfandhalfmag.com